David Byrne Bike Racks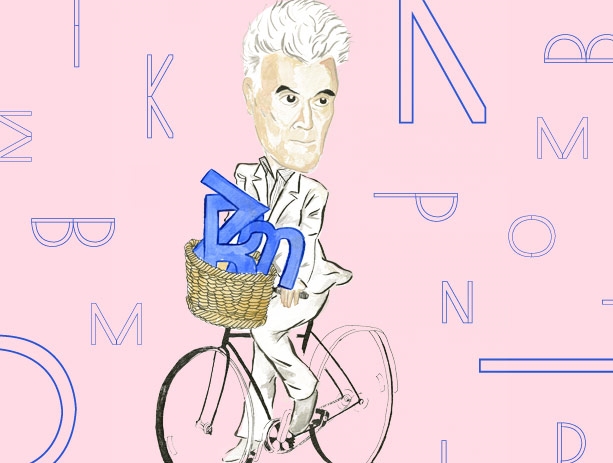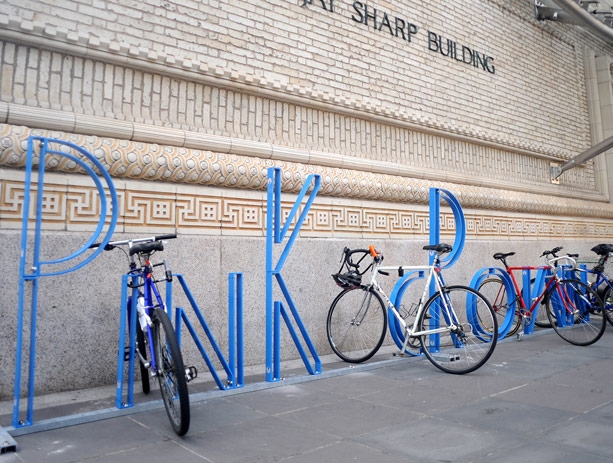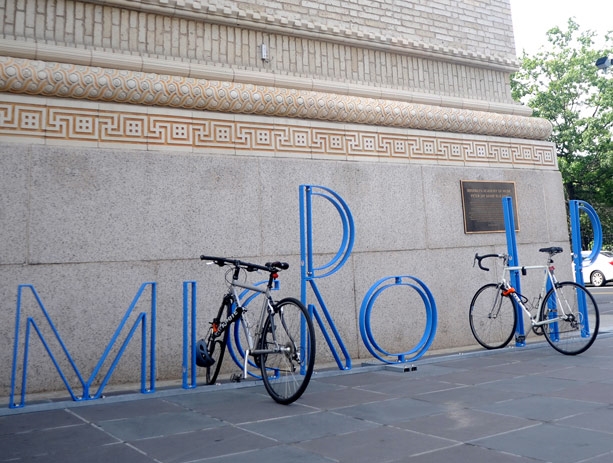 Bike locking to the letter—courtesy of musician, artist, and cyclist David Byrne.
Musician and avid cyclist David Byrne has designed two sets of bike racks for BAM. Located in front of the Peter Jay Sharp Building, the racks are an interchangeable system of letters of the alphabet which can be assembled to spell words. The Byrne bike racks allow the creation of only certain letters in the alphabet, creating a special ' Byrne Bike Rack Alphabet.' The first word formations—"PiNk cRoWN" and "MicRo LiP"—are selected by Byrne himself.